GOALS
With our experience and expertise we accompany persons, who don't want to lose their radicalized relative or friend and try to understand and win him/her back.
We counsel, provide contacts and listen.
We make a clear differentiation between a strong, lived faith and an ideology of inequality that can result in violence and terrorisms.
We assist in identifying alarming signs and show the limits of what is possible.
We provide new perspectives and accompany the cases for as long as necessary.
Many parents of persons who are about to travel abroad (e.g. to Syria), are already there or have even returned to their home countries, turn to Hayat for advice. Hayat thereby follows three main goals:
Try everything possible to make them voluntarily refrain from traveling abroad.
If they are already abroad: try to stop them from active combat and make them return.
Assist persons to return and integrate to a safe social environment that respects universal human rights.
HAYAT can resort to a nationwide network of partners. Hayat thereby understands itself as a bridge between the family and institutions such as schools, social services and, if applicable, prosecution, police or employer and assists in communicating with various parties with the primary goal of catering to the specific needs of the respective person and family.
---
For further in depth information see for example:
JEX Journal for Deradicalization and Democratic Culture – JEX is the first peer reviewed periodical in Germany focusing on Extremism, (De)-Radicalization and Democratic Culture.
Claudia Dantschke: 'Pop-Jihad' – History and Structure of Salafism and Jihadism in Germany. Working Paper 02/13. Institute for the Study of Radical Movements (ISRM).
Available online: istramo.com
---
ZDK Gesellschaft Demokratische Kultur gGmbH
(ZDK Society Democratic Culture)
Ebertystr. 46 | 10249 Berlin
Chief Executive Officer: Dr. Bernd Wagner
Project Director: Claudia Dantschke
Phone: (+49) 15771359963
Fax & Voice : 0049 03212-1745890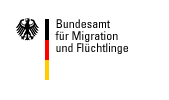 Hayat is financed by the Federal Office for Immigration and Refugee Affairs.